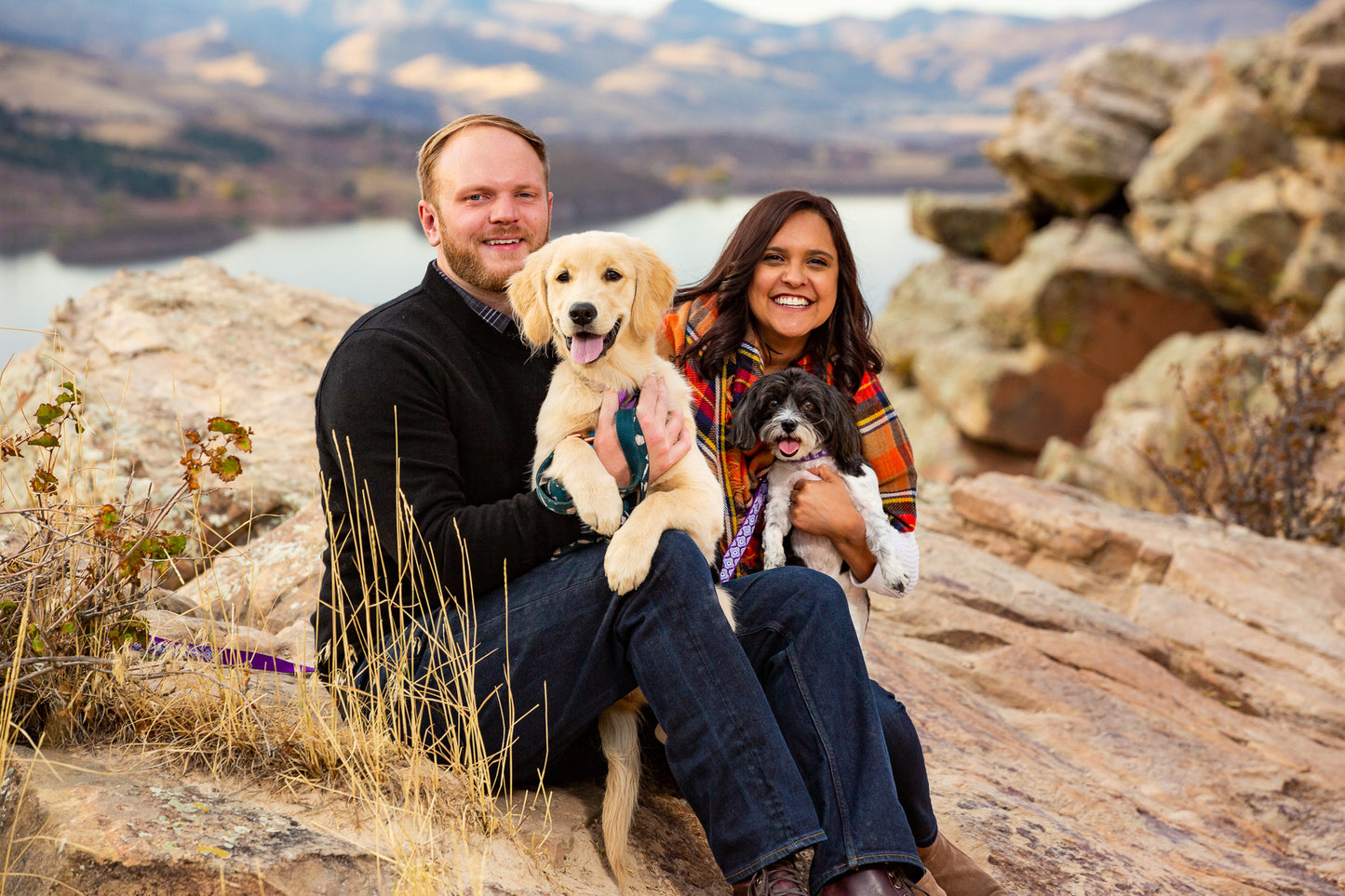 Welcome to 14er Woodworks!
We're Colorado natives and we are proud to say it (or shout it). We love our home state and we are proud to work with local businesses to source live edge and other materials for our products. We're always up for a challenge and love to make your visions come true.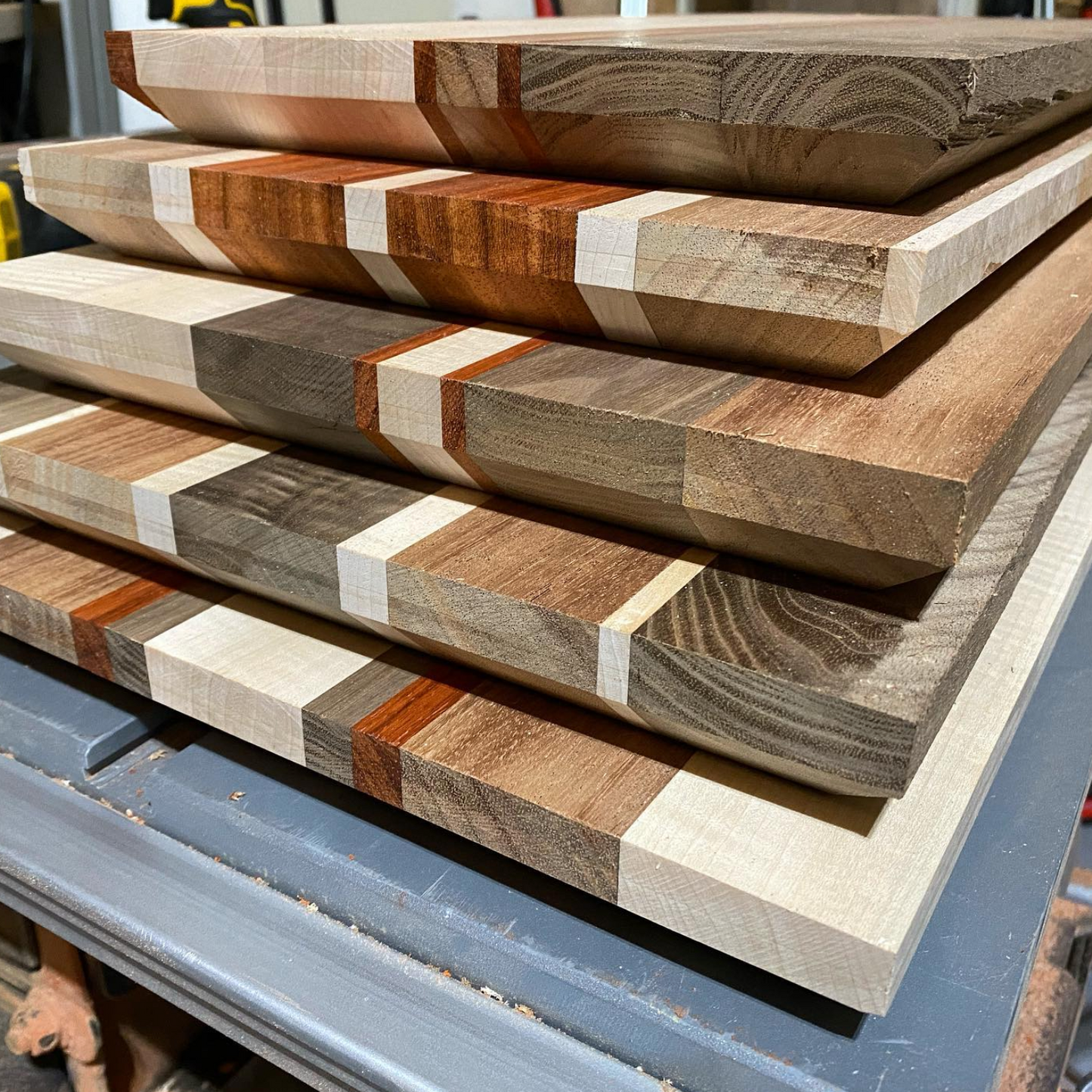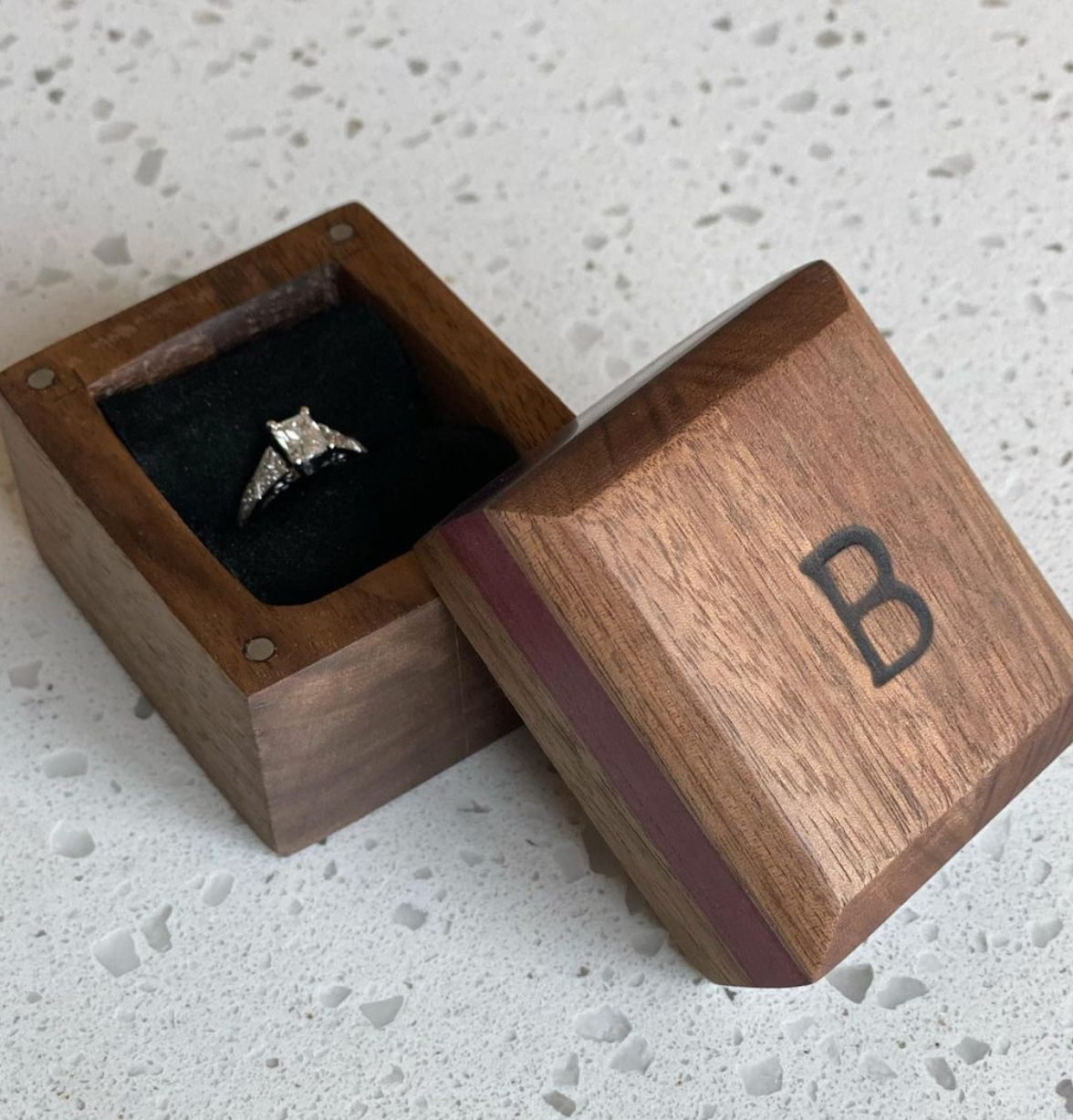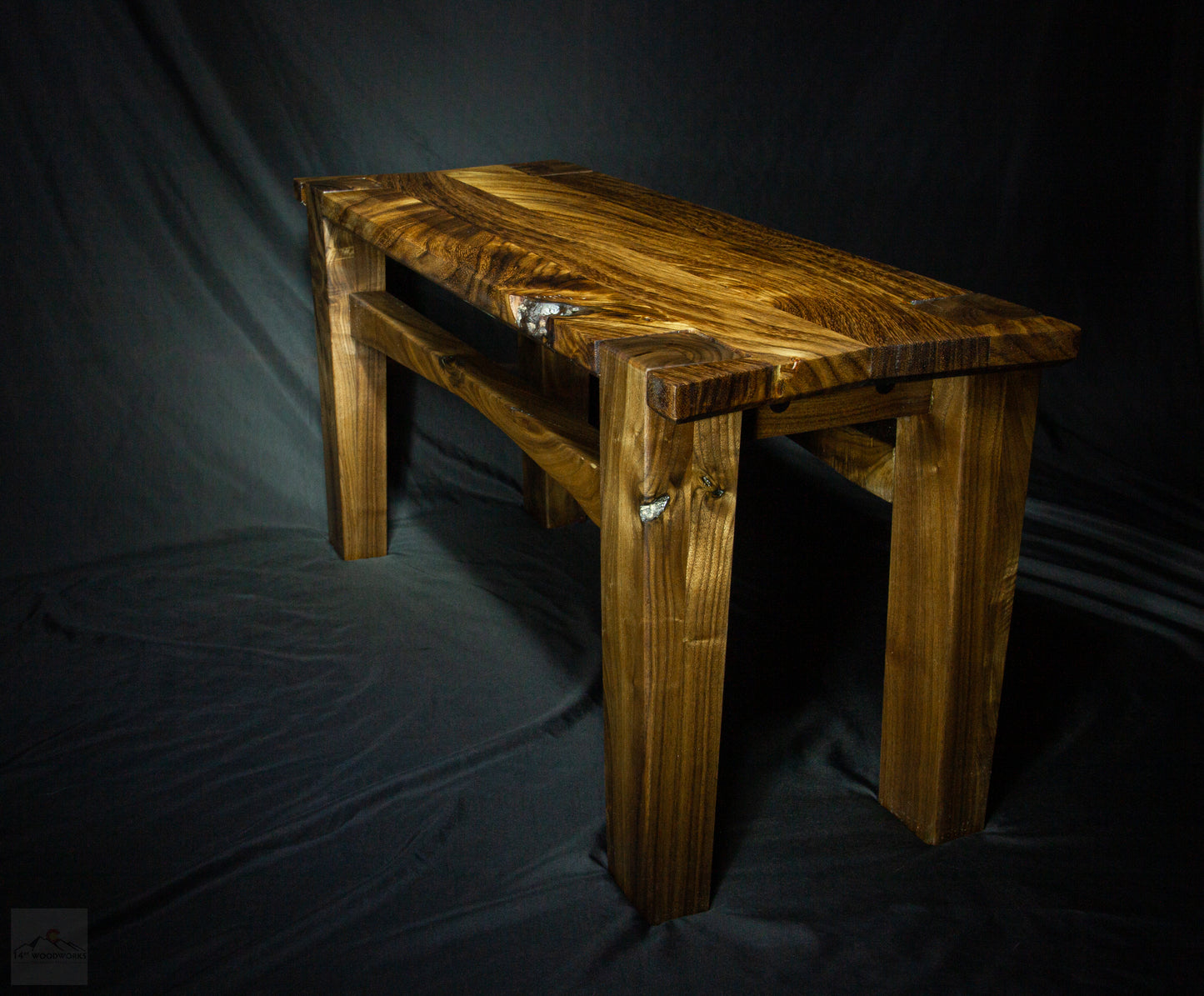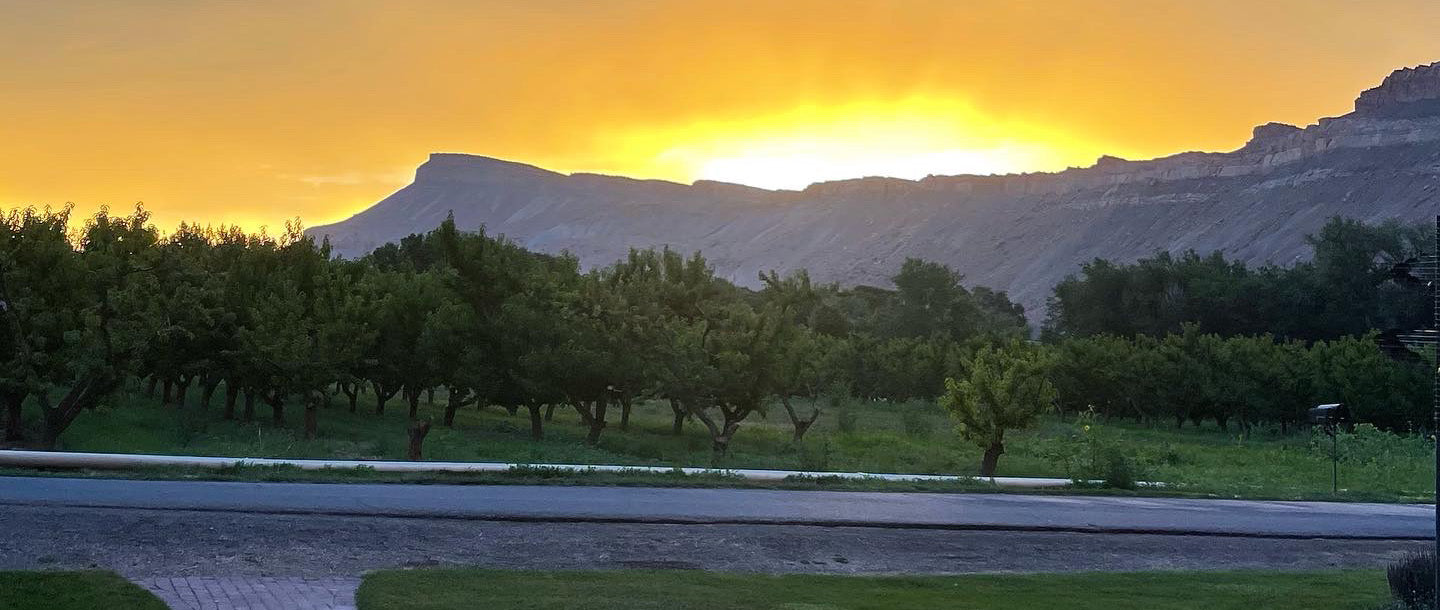 How it started
In 2020 we bought our first home, and boy was it an adventure. After such a big purchase we started to slowly realize we needed new furniture (and a new closet and a hall tree, a garden bed, this list could go on), and we wanted it to be nice. So Luke being the handyman he is, started to buy lumber and live edge wood and started to create everything that was on his wife's list.
We specialize in making products that people want in their homes and can use daily, from custom epoxy tables and consoles to unique cutting boards and coasters.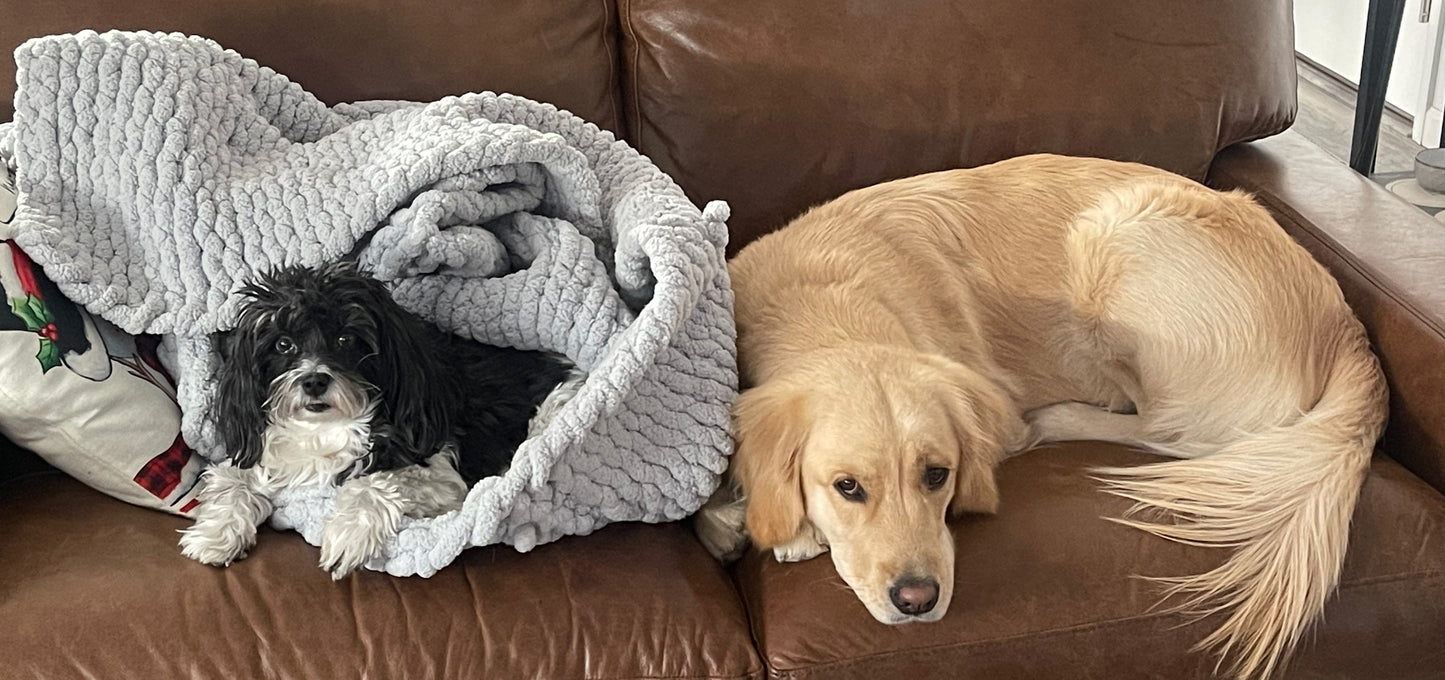 Meet the team
Of course, no good wood shop would be complete without a good shop dog and luckily for 14er Woodworks, we have two. They are always our final seal of approval for all projects and love to hang out in the Colorado sunshine, or snow when dad is making his creations. 
Our unique epoxy tables bring a pop of color to your room while also enhancing the look and feel of the live edge wood. We pair this with solid metal legs allowing the wood to be the focal part of these unique pieces. 
"My mantle is exactly what I needed!"
Anne
"These tables are exactly what I needed to complete our room"
Alyssa